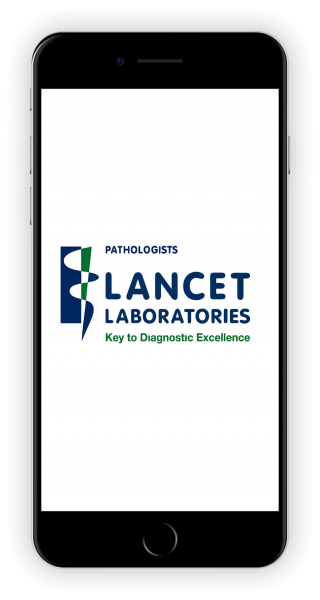 The App features:
Patient-centric electronic results
Easy enrolment and registration
Secure pin entry to unlock application
Automatic updating of patient data
Result caching for offline availability
Sorting of patient lists alphabetically and chronologically
Easy search facility
Cumulative patient view
Cumulative test view
Graphical result data
User Booklet
Download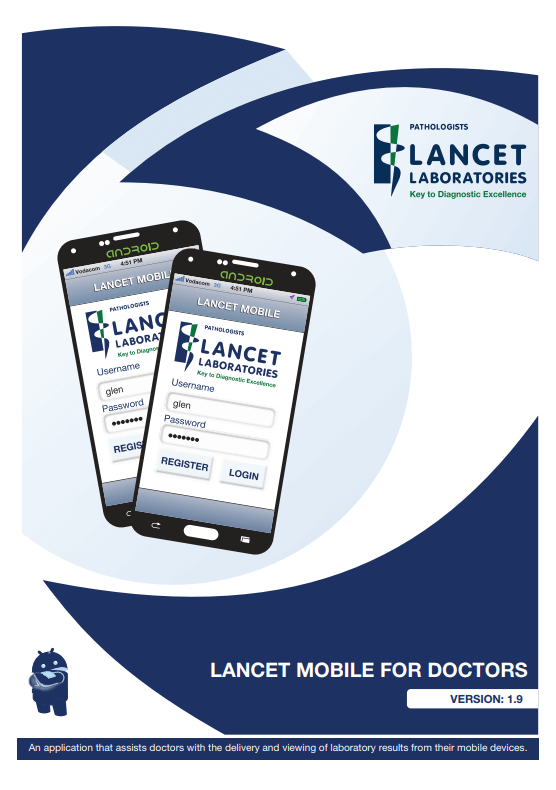 Lancet Laboratories mobile application usage terms and conditions
Data and messaging rates may apply for downloading and accessing The Lancet Laboratories Mobile Application features and content. By downloading this mobile application you represent that you are a Lancet Laboratories registered Doctor with a Lancet Laboratories Mnemonic and also the account holder for the device or have the account holder's permission to download the app. You shall be responsible for obtaining and maintaining all smartphone and other equipment needed for access to and use of the Services and all charges related thereto.
You expressly agree that use of this mobile application (herein referred to as the Service) is at your sole risk. Neither Lancet Laboratories nor any of their respective employees, agents, third party content providers or licensors warrant that the Service will be uninterrupted or error free; nor do they make any warranty as to the results that may be obtained from use of the Service, or from the information contained therein, or as to the accuracy or reliability of any information or service provided through the Service.
The User/Doctor may at any time use the features on the Mobile app to access the patient information, Share it with other Doctors, Email results to the patient or other Doctors and send short text messages to the patients, and all this is at the Doctor's sole risk and Lancet Laboratories is not liable for damages, losses and causes of actions caused by sharing of the patient confidential information to any third party.
Kindly note that if you have not received your pathology result within 48 hours, kindly contact us on 0861 526238