Flash Facts:
A Paternity test involves an alleged father; a Maternity test involves an alleged mother.
A complete paternity test must test samples from the alleged father, the mother and the child.
Current DNA testing cannot be used to determine the true biological father from alleged fathers who are identical twins.
A blood transfusion or bone marrow transplant can invalidate the result of a parentage test. Always disclose a recent procedure to the depot staff at your appointment.
Almost ALL the cells of one's body contain DNA. Generally, one's DNA is the same in all of these cells. Lancet Laboratories uses a tiny amount of blood from a finger or heel prick to analyse this DNA.
What is DNA?
DNA (deoxyribonucleic acid) is a molecule that carries our genetic code and is unique to each of us. Almost every cell in the body contains a complete set of DNA that is inherited from our biological parents (half from each parent).
What does a DNA parentage test tell you?
In general, people have unique DNA profiles, except for identical twins, whose DNA profiles are identical. Differences in DNA sequences or patterns are used in DNA parentage and kinship testing. These patterns of repeated DNA sequences are termed short tandem repeats (STRs). At Lancet Laboratories, a higher number of markers are used to ensure greater confidence in the results obtained.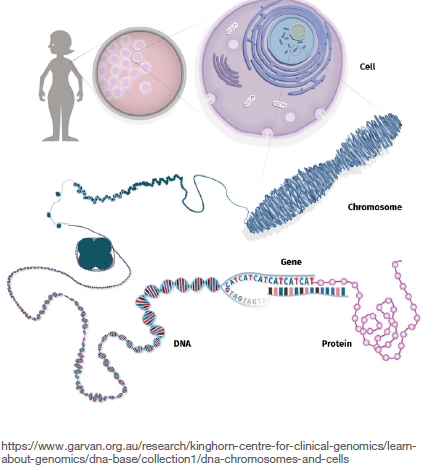 Why Include the Mother in a Paternity Test?
A person gets half of their DNA from their mother and half from their father.
By testing the mother, we can see which half of the DNA she contributed to the child.
Once this is determined, the remaining DNA contribution (other half) is only compared to the alleged father's DNA.
NB: WITHOUT the mother's sample, a paternity test can possibly falsely include an alleged father OR can lead to an inconclusive result, with the statistics being too low. For a more in-depth discussion, please see the 'Motherless Paternities' leaflet.
Pre-test Procedure:
Parentage testing is a booked test and takes approx. 45 min at the depot.
Only specially trained and competent staff at approved depots are authorised to collect samples for parentage tests.
Only a government issued ID/passport, driving licence, birth certificate, refugee permit or clinic card will be accepted as proof of identity. An original affidavit may can only be supplied in exceptional circumstances.
Please contact Client Services at 0860 LANCET or service@lancet.co.za for details of your nearest approved depot.
Consent
All tested parties (or their legal guardians) MUST agree to the test and provide written consent for a sample to be taken and analysed by the Laboratory. If available, the mother of a minor child (<18 years) must provide this consent, unless an affidavit or court order states otherwise.
Payment and Pricing
Parentage tests cannot be claimed from medical aids.
All costs must be settled on or before the appointment.
Payment can be made by cash, card or EFT.
Please contact Client Services at 0860 LANCET or service@lancet.co.za for current pricing.
Turn-Around Time
In most cases, parentage test results are available within THREE weeks after sample collection. Results can be expedited in exceptional circumstances, with approval from the laboratory Unit. Please discuss your requirements with our depot staff or Client Services before your samples are collected. Please note that inconclusive results for duo paternities will be delayed until the mother's sample is obtained.
Report Delivery
Parentage test results are strictly confidential. Printed reports can be collected from any Lancet Laboratories depot, but only by the tested party/parties (or their guardians) and on presentation of original ID document. Tested parties do NOT have to be together to collect the results, they can come separately. Results can only be delivered to third-parties if there is prior written authorisation from the tested parties. Please notify the depot staff should you require a third-party to obtain your result. Only in exceptional circumstances will reports be emailed and they are currently NOT available via the Lancet Laboratories mobile app or website.
Legal Admissibility of Results
All Lancet Laboratories' parentage reports are admissible for legal proceedings.
A full chain of custody trail is available from sample collection through to report issuing and can be used to legally defend the result generated by the laboratory.
The integrity of the samples and data is maintained and samples will NOT be processed if there is evidence of tampering before arrived at the Laboratory.
High quality standards are set and observed throughout the processing of parentage test cases.
Kinship/Familial
This is another type of relationship test that can be done between ANY alleged family members (next-of-kin).
It is usually used to determine the relationship of a queried child/children in a deceased estate claim.
It involves testing 'known' relatives of the deceased, such as siblings, parents, aunts and uncles against the queried child.
Please contact the laboratory at 011 242 7254 or send an email to hid@lancet.co.za to discuss requirements for Kinship testing.
Dowload our parentage testing newsletter here
Download our motherless paternities newsletter here